Greg Marsh
CEO & Founder
Over 40+ years of international travel focused on learning cultures, developing projects, and working across multiple industries as a senior consultant in banking systems, securitization, energy, and payments. As chief architect and approver of BYKA's HUB model, Greg works with governments, international organizations, and technology providers to create sustainable development programs that focus on helping communities in a collaborative manner.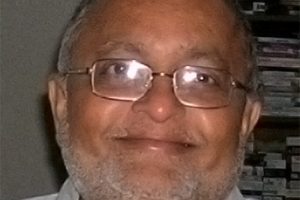 Ken Pandya
Chief Water Advisor & Advisory Board Member
Ken serves as a Committee Member, Power Plant Environmental Chemistry (PPEC), part of Electric Power and Research Institute (EPRI). The members of the PPEC and EPRIs committees oversee environmental, water, wastewater and air pollution related projects and technologies for power generation from fossil fuels, oil and gas, waste-to-energy and nuclear energies. Mr. Pandya has also served as a advisor for American Society of Mechanical Engineers (ASME), as related to the standards for the power plants, treatment of wastewater streams from hydraulic fracking operations in the oil and gas drilling industries, and presented papers in several water treatment conferences in the USA and India.
BYKA is currently undergoing changes to the way we present our members, partners, employees, and advisors. We apologize for the inconvenience that this is causing.